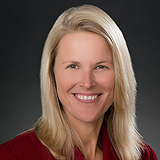 Sandra S. Thirion, CPA
Managing Shareholder
[email protected]
Sandy Thirion, CPA, Managing Partner, brings 20 years of experience in public accounting to the firm she cofounded in 2002. A Florida State University alumna, Ms. Thirion works with a broad range of clients, including individuals, small businesses, healthcare professionals, and start-up companies in the following areas: corporate and individual taxation, tax planning for individuals and businesses, retirement planning, representation before the IRS, and representation before state and local tax authorities. She belongs to the American Institute of Certified Public Accountants (AICPA) and Florida Institute of Certified Public Accountants (FICPA). She serves as treasurer for the nonprofit Breast Health Sarasota, as well as Sarasota High School Alumni Foundation.

A native of Sarasota, Ms. Thirion enjoys going to the beach and boating with family and friends. An avid sports fan, she and her husband, Mike, spend time cheering on the Florida State Seminoles and the Ole Miss Rebels. She has two sons: Tyler, who attends Ole Miss and Josh who attends Sarasota High School.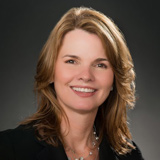 Kelly Saba, CPA, has practiced as a certified public accountant for more than 20 years. A Florida State University alumna, her areas of practice include corporate, partnership, nonprofit, individual taxation, litigation support, as well as estate and trust planning and taxation. She has experience with audits, reviews, and compilations of small businesses and condominium associations. Ms. Saba is a member of the American Institute of Certified Public Accountants (AICPA) and the Florida Institute of Certified Public Accountants (FICPA). She founded The Life of Riley Foundation in 2001, and currently serves as a member of the Twelfth Circuit Grievance Committee of the Florida Bar Association and treasurer of Riverview High School Soccer Boosters.


Born in Knoxville, Tennessee, Ms. Saba grew up in Sarasota, graduating from Sarasota High School, where she met her husband, Ron. They have two children, Ansley and Ronnie, and enjoy boating, fishing, scuba diving, snow skiing, and tennis.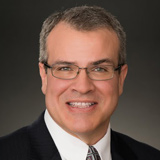 Eric Bledsoe, CPA, EA, QKA,
Shareholder




[email protected]

Eric Bledsoe, CPA, EA, QKA, has worked in the accounting profession for over 20 years. A University of Central Missouri alumnus, his areas of practice include individual, corporate, partnership, nonprofit, tax planning and preparation, and ERISA retirement plan compliance and design. He has experience in all aspects of tax preparation, business consulting, cost segregation studies, and tax implications of foreclosures, bankruptcies, and short sales. His areas of practice include all industry segments with specific knowledge of the medical, construction, and land development industries. He also provides additional emphasis in the areas of entity selection, profitability analysis, strategic planning, owner compensation models, and succession planning.


A native of Florida, Mr. Bledsoe resides in Arcadia with his wife, Robin.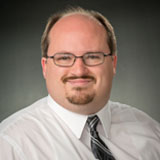 Kevin McNulty, CPA, Tax Manager
Mr. McNulty's practice focuses on the tax effects of cancelled debt, complex business issues, and personal taxes. Mr. McNulty studied accounting at the University of South Florida.

A native of Boston, he earned his undergraduate degree at University of Massachusetts in Biochemistry and Molecular Biology.

He is a member of the Florida Institute of Certified Public Accountants.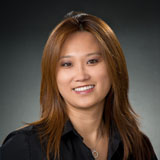 Sophia Madden, CFE*, EA, Tax Manager
Mrs. Madden practice focuses on international strategy of foreign investments in the U.S., as well as individual, corporation, partnership, tax planning, and tax research. She is multi-lingual in Mandarin, Chinese; basic Japanese and English.

Mrs. Madden is an Enrolled Agent and has practiced as an accountant for over 11 years.

She earned her Bachelor of Science Degree from University of South Florida in 2004 and Master of Business Administration Degree from Webster University in 2011.

*CFE- Certified Fraud Examiner
Tristen Cohen, JD, CPA
TJ uses his combined legal and accounting training to advise clients on tax strategies for business transactions, annual tax planning, and state and local tax compliance. He has experience as a business consultant for healthcare practices and as CPA for various industries including healthcare, technology, manufacturing. TJ has had articles published on tax topics in the Legislation and Policy Brief (2013), Marquette Elder Advisor (2014), and the American Bar Association's Health eSource (2018).

TJ obtained his undergraduate degree in accounting from the University of St. Thomas in St. Paul, MN and his law degree from the George Washington University Law School in Washington, D.C., where he was a member of the International Law Review. TJ grew up in Duluth, MN, and is an avid Minnesota Vikings fan.

Janice Gore, CPA
Janice graduated from North Carolina State University where she earned a Bachelor of Arts in Accounting and Business Management.

She has more than twenty five years of experience as a CPA in public accounting and management as a controller for small and medium-sized business environments.

Janice joined the firm in August of 2019 after relocating from North Carolina.

She brings a wealth of knowledge to our clients in the areas of tax preparation and planning, payroll, financial statements and accounting procedures and controls.